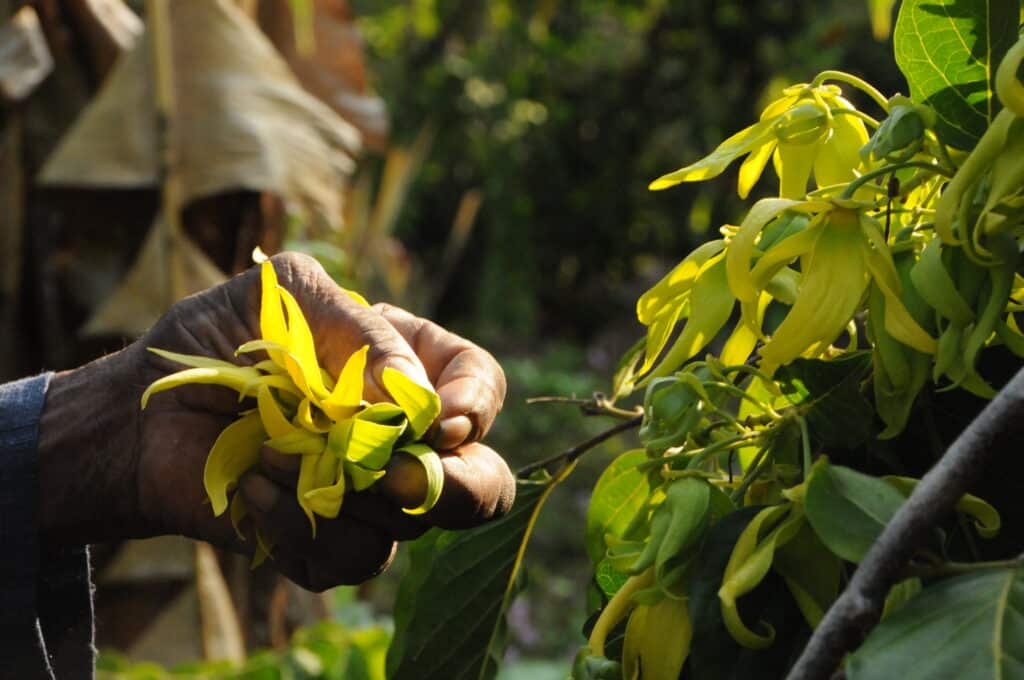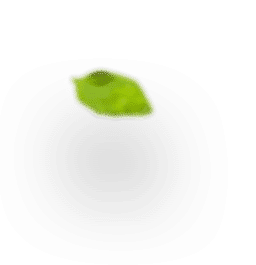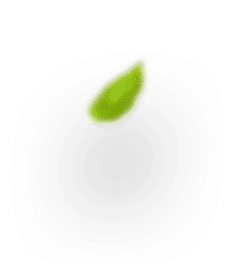 about
harvesting
uses
anecdote
references
about
THE ORIGINS OF YLANG YLANG
Ylang Ylang originates from the humid tropics of Southeast Asia, particularly the Philippines, Indonesia and Malaysia. It is a flagship product of contemporary perfumery. It was first distilled in 1860 in Manila by a sailor named Albert Schwenger. This lover of the flower and its fragrance traveled the country, still in hand, to harvest and then distill the most beautiful specimens himself. It was then introduced by the religious and French settlers in most of the islands of the Pacific and Indian Ocean, including Comoros in the late nineteenth century. Very quickly, this small archipelago became the first world producer because of the exceptional quality of its ylang-ylang. This is also the choice we have made at Le Sourceur, where we grow it in a sustainable and responsible manner.
THE WORLD PRODUCTION OF YLANG-YLANG
World production of ylang essential oil is relatively low, representing about 100 tons each year, with 70 tons in the Comoros alone, the vast majority of which comes from the island of Anjouan, in the southeast of the country. Next comes Madagascar (in particular on the island of Nosy Bé) with about 20 tons, then Mayotte with a little less than 10 tons. In Mayotte, the ylang culture alone represents 84% of its overall exports and the main crop of the French overseas department.
WHAT DOES THE YLANG-TREE LOOK LIKE?
The Cananga odorata, is a majestic evergreen tree of the Annonaceae family. It owes its name to its particularly fragrant yellow flowers and to the Filipino "alang alang"; literally translating as "flower of flowers". In a prosperous natural environment, i.e. in humid, particularly rainy and relatively sunny areas, the Ylang tree grows fast and high, its branches pointing upwards. The first years, it is estimated that its growth can reach up to 5 meters per year. For a maximum height of 30 meters and a tree whose average lifespan is half a century. From the second year, the first flowers appear, they are at first white, before turning to green then to tend towards their beautiful yellow color.
LOVE AT THE ORIGIN OF RAW MATERIAL ?
According to the legend, a long time ago in the Philippines, the gods named a girl after her birth as Ylang. They added that no one should ever touch her. But she was beautiful and her striking beauty soon left no one in her village indifferent. And soon a man for whom she was also attracted came to give her flowers, the most beautiful he could find. But as he handed her the bouquet, their hands touched and Ylang was instantly transformed into a beautiful tree with fragrant yellow flowers. Legend has it that since that day her lover has been looking for her, shouting her name everywhere "ylang, ylang" ?
harvesting
uses
anecdote
references