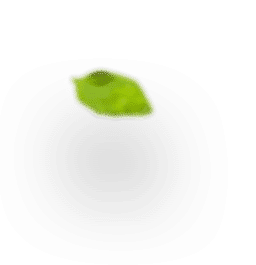 Discovery
WHAT IS AMBERGRIS ?
Ambergris is like a UFO among sourced materials. Firstly, because it is one of the 6 materials of animal origin used in perfumery (with civet, musk, beeswax, castoreum and hyraceum). Secondly, because it is an intestinal concretion of a giant of the seas: the sperm whale or Physeter macrocephalus. A rare and invaluable substance, it is estimated that only 1% of the sperm whale population produces it. Following a defensive mechanism, they reject any foreign body harmful to their organism, in particular the beaks of cuttlefish which come to lodge in their intestine. In order to protect itself, the cetacean produces an agglomerate that it rejects in the sea. It is commonly referred to as "sperm whale vomit" from which ambergris gets its nickname. This animal material is very difficult to identify and to know where to find it requires a perfect knowledge of winds and tides as well as a developed sense of smell.
WHAT DOES IT LOOK LIKE?
It is a very fragrant material, solid, fatty and flammable. If it is commonly referred to as sperm whale vomit, it is primarily because specialists believe that ambergris is a puke of the animal. But some scientists have recently questioned this theory and consider that it comes from its excrement. Originally viscous and liquid, the mass fossilizes over time helped by the joint action of the sun and the sea.. Also, even if we find residues of amber in all the oceans, it is almost impossible to meet it in its liquid form. So the vast majority of the harvest is done on the coast, in the form of a block that looks like a simple pebble. You will need a perfect knowledge of the currents and tides, the movements of the cetacean, a good nose and success to hope to find it.
THE DIFFERENT TYPES OF AMBER
Each block is unique in its kind, as much for its size, its color, its composition as for the smell it gives off. It can be round or irregular, detached in the form of what is called "kidney" or complete, weighing a few grams as several hundred pounds, and especially have very different colors depending on its maturation. Commonly, ambergris is classified under 3 types of color: in order black, gray and white. Black is the freshest, the one that is closest to the fecal notes of the animal. It is therefore softer than the others. Conversely, the white amber is the hardest and tends to more saline and iodine notes. We easily recognize the contribution of the sea on this block. Finally, be careful not to confuse ambergris with amber plant which is a fossilized resin from trees.
Use
Anecdote
References